Weichert® National Convention 2014 Puts Robust Real Estate Market on Stage in Atlantic City; Wolcott/Waterbury franchise among attendees
Atlantic City, N.J., April 26, 2014—Martin Rueter, president of Weichert Real Estate Affiliates, Inc. (WREA), the franchise division of Weichert, Realtors, welcomed some 1,000 conventioneers to "a normal, healthy, robust real estate market" in his opening address at the 2014 Weichert® National Convention. The event, held at Caesar's Atlantic City, was the second home-state (New Jersey) gathering for representatives from the independently owned and operated franchises of Weichert Real Estate Affiliates, now in its 13th year, and company owned offices of the original, 45-year-old Weichert, Realtors®.
Agents, brokers, managers and staff from both "Affiliated" and "Weichert Co." offices came together in the Boardwalk City to share experiences and learn together how to maximize "Weichert's unstoppable formula for moving forward in good times and in bad," said WEICHERT, REALTORS® - Briotti Group Broker/Owner Stephen Briotti from the franchise with offices in Wolcott and Waterbury, Connecticut.
Themed The Way Forward, the March 26-28, 2014 sessions brought attendees to their feet on several occasions, from the presentation of the national anthem by Realtor Laura McCutcheon (Media, PA) and the parade of flags, to the final guest speaker, Tommy Lasorda.
Rueter's spirited kick-off speech reviewed the past of the housing market and the economy overall, before presenting his always eagerly anticipated predictions for the future. Ever mindful of the company's progressive, customer-centric mindset, he spelled out how the brand's unique programs, tools, training, and the use of technology all work to further "our commitment to customers and clients, placing them at the forefront of our mission, our goals, strategies, and day to day activities."
WREA Senior Vice President Bill Scavone was next up, to present the company's plan for accelerated national expansion and to introduce the latest in training, marketing, management and technology. The enthusiastic crowd thereafter enjoyed two and a half days of guest speakers and a menu of educational breakout sessions, featuring keynoters Terry Watson, Mark Leader, Darren Hardy, Karel Murray and baseball Hall of Famer, Tommy Lasorda.
Weichert Real Estate Affiliates, Inc. announced its first affiliate in 2002, was identified in 2005 by Entrepreneur magazine as one of the fastest growing U.S. franchises, and in Entrepreneur's January 2013 Franchise 500, ranked #2 among all competitors.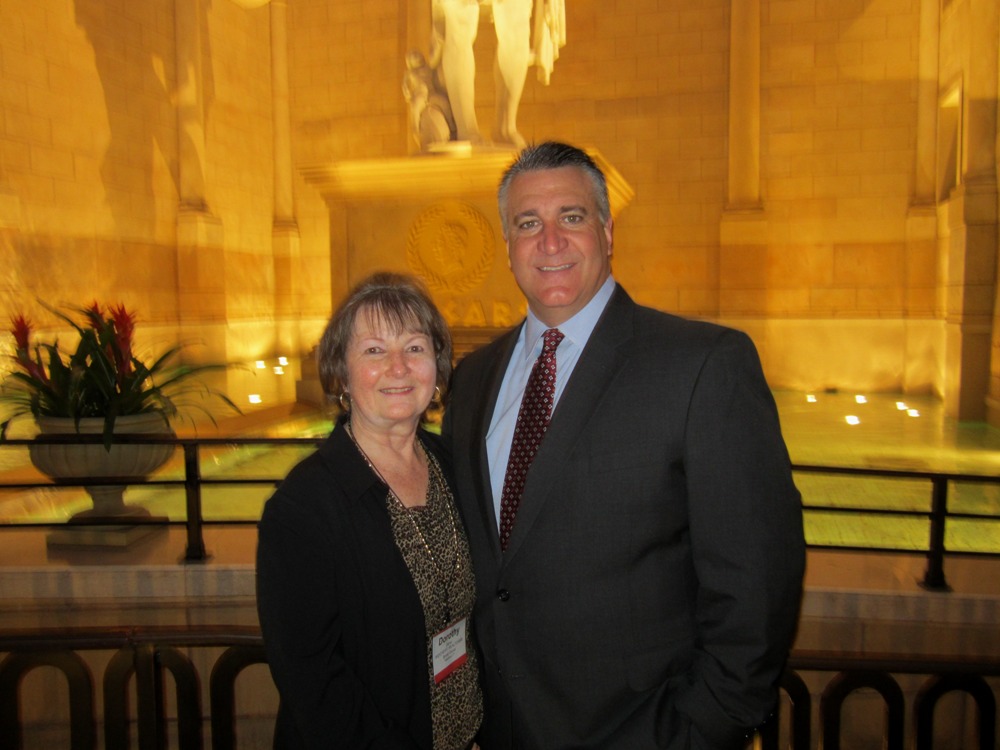 Dot Dorso, top producer for WEICHERT, REALTORS® - Briotti Group of Waterbury, CT, attended the Weichert® National Convention held in March at Caesar's in Atlantic City, NJ. Dorso is pictured here with Weichert Real Estate Affiliates Senior Vice President/COO Bill Scavone.