WEICHERT Realtors-Briotti Group recently sold the mixed use office building at 429 Main Street, Watertown, CT. (MLS #W10235463). A large number of prospects showed a lot of interest in this 1955 built 3 story building across from the town hall annex, but in the end an owner of a demolition company bought it.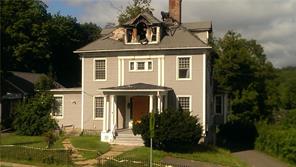 The former 4700 SF office building with 5 apartments was in a convenient and highly visible location with off street parking. It obviously needed complete rehabilitation and was boarded up with the entire 3rd floor fire damaged. It appeared that it was a great opportunity for a 1st floor business and 2nd floor apartments. The 1st floor was 2066 SF with a 1328 SF foundation.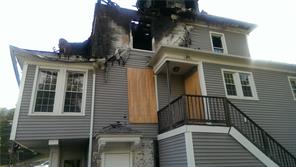 What many of the investors were not aware of are the permits needed to demolish all or part of a building. The town of Watertown must make sure that asbestos, lead, or any harmful chemicals that may be in the structure are not a hazard to the neighbors in the demolition. The integrity of the foundation might have been compromised as well, with the huge amounts of water that it took to put the fire out. Another consideration is the harmful mold build-up that occurs in a boarded up structure in the middle of summer. The property did sell in September for $10,000 more than the asking price of $50,000 but it was sold to a party that was well aware of the pitfalls of buying a fire damaged building.